Best Meat UK Deals
BENS crazy £40 offer
£40.00
Dine in and save ££££s , this deal is ideal for the smaller family that is packed with all your essentials to make fresh tasty meals from breakfast to BBQ. fill your freezers and feed your family . Plus bulk up your deal and choose a crazy add on .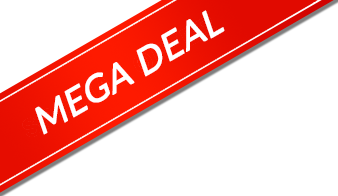 The AMAZING APRIL £135 for £65
£65.00
Our monthly deal is packed with fresh tender meat that will cater for all family's , with a huge selection of marinated and plain meats this meat hamper will allow you to cook home made meals to tickle your family's tastebuds , so fill your freezers and feed your family's , also don't forget to take a look at the crazy add ons you can choose with this deal , also you get free delivery nationwide .
Cheeky Bargain
£45.00
You get every item FREE DELIVERY Even add ya Bbq pack it's greeeat , all fresh, delivered to your door All lean all suitable to healthy eat lean EVERYTHING!!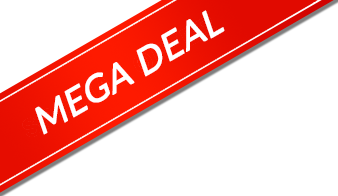 Bens bonkers box
£55.00
hi all the name says it all , yes thats it ben's gone bonkers with this deal and not a chicken drumstick or wing in site for all those that don't like to nibble on the bone . this meat hamper has everything to tickle your tastebuds and great for family's . also don't forget to take a look at the crazy add ons for only 99p , yep you read it right only 9p , Bonkers Ben strikes again .
£20 meat PACK
£20.00
This is a sample of our best selling products PERFECT FOR A GIFT PLUS ADD A SUNDAY ROAST give it a try if you like it you know where to come back and buy (stir fry sent as salt n pepper fillets - no veg)
3kg of prime Steak and 5kg of fresh breast
£49.99
Get 3kg of prime steak (average 10 to 18 steaks ) and 5kg fresh chicken breast ( average 25 to 32 ), full of protein and perfect for those that love just steak and breast or those that want to eat healthy be it slimming , keeping fit or bodybuilding .
the £35 Flyer
£35.00
Ideal for a small family or a couple , the flyer has a great small selection of fresh tasty meat including breakfast , chicken , steak , pork plus everyones favourite salt & pepper chicken .
Steak offer
£70.00
All FRESH UK STEAKS cut and vacuum packed 3kg Sirloin 8-15 steaks 3kg Ribeye (contains FAT) 8-15 steaks 3kg Rump 8-15 steaks
3kg of Sirloin steak
£25.00
3kg of sirloin steak cut up into steaks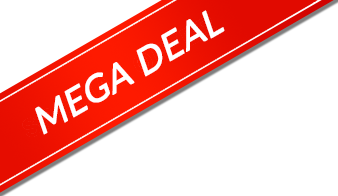 STEAK BREAST 7 JOINTS
£59.99
3kg of steak 5kg of fresh breast 7 piece joint pack
FULL RIBEYE 3kg min CUT UP
£29.99
10-18 steaks 3k of tender ribeye with a nice bit of fat
Plain and fresh pack
£45.00
PLAIN FRESH MEATS
1 x Beef Fillet 1.8 k plus
£29.99
Fresh uk fillets 1.8-2.2k on average
Build your own box
£29.99
With our build a box hamper this is the deal for all those that only like certain meats , weather it be you don't like meat on the bone , don't like marinated meat , only life beef , or after lean meats then this deal is for you , it suits family's , or why not make you own BBQ pack , or how about make your own slimmers pack or gym pack no matter what we have you covered with the build a box deal .
3kg of tender rump steak
£25.00
full rump 3k+
5kg of grade A breast
£25.00
5kg of grade a breast random weight 15-33 per bag all fresh chicken fillets 5kg weight amount per bag depends on size of fillets
Pucker Bbq selection
£29.99
Captain chaos deal mega just £29.99 the lot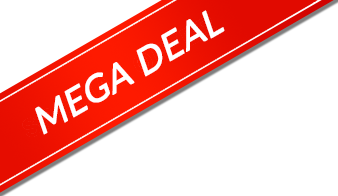 1 x tomahawk
£19.99
THIS IS A SHORT BONE TOMAHAWK BUT GIVES YOU MORE POUND OF STEAK FOR YOUR BUCK YEEEHAAAA
2kg of prime LARGE FILLET STEAKS
£29.99
2kg of prime TENDER beef fillets that's 6-8 steaks
The BEST Gym pack
£39.99
The Gym pack that is packed with protein for all those wanting to slim or gain lean muscle , with a great selection of lean boneless meats from lean sausages , fresh chicken fillets to prime tender sirloin steaks , giving you a range to prep all your meals , all meat is 5% fat great for bodybuilders and fitness and sports people . plus choose 1 crazy add of 6 x prime sirloin steak or 10 fresh chicken breast for only 1p .
JUST JOINTS 7 piece
£29.99
£40 worth of joints you pay £29.99. Lamb leg joint Gammon joint Pork roast Beef Large roasting chicken 2 x 1/2 chickens (this is 2 pieces )
STEAK connoisseur PACK
£39.99
You get everything all double size are usual cut thick cut PRIME ONLY FREE DELIVERY ALL THE LOT Everything in the picture worth £72 our price £39.99 All packed fresh TASTE SENSATION ?
2kg of lovely T BONE STEAKS
£20.00
when it comes to a steak the Best Meat uk T-Bone is "Simply devine that melts in the mouth." ... This succulent, bone-in steak has a tasty sirloin on one side and tender fillet on the other .you will get 4-8 lovely t bones mixed sizes and mixed weights.
10 x sirloin steaks
£25.00
10 best sirloin steaks £25 That's only £2.50 per steak wow
10 x rump steaks
£20.00
10 prime aged rumperlicious steaks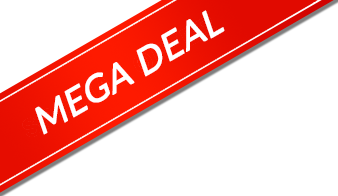 King 90 boneless BBQ pack
£55.00
When it comes to the BBQ this is the ultimate king BBQ pack thats full of fresh tasty boneless meat including are famous best meat uk steak burgers , tasty kebabs , minted steaklets , sizzling sausages , 12 chicken breast , marinated pork steaks and not to forget the 10 prime sirloin steaks . with around 90 pieces in this pack its more than enough for a party or many family bbq's . worth over £90 but you pay our special price of £55 and then get a free bottle of sauce and free delivery .
FRESH FITNESS HAMPER
£49.99
Protein packing gym stacking succulent selection of lean meats perfect to slim or hit the gym
The family hamper
£49.99
Perfect family hamper filled to the brim with the family favourites
---
Best Meat UK
Best Meat UK does exactly what it says in the name. We deliver the best meat to you, across the mainland UK, next day! We pride ourselves in the quality of our fresh meats and also the amazing prices that we can offer. Here are our latest meat deals - simply choose your deal(s) from our selection below. With any of our deals we offer next day, tracked delivery to (almost) anywhere in the mainland UK!
---